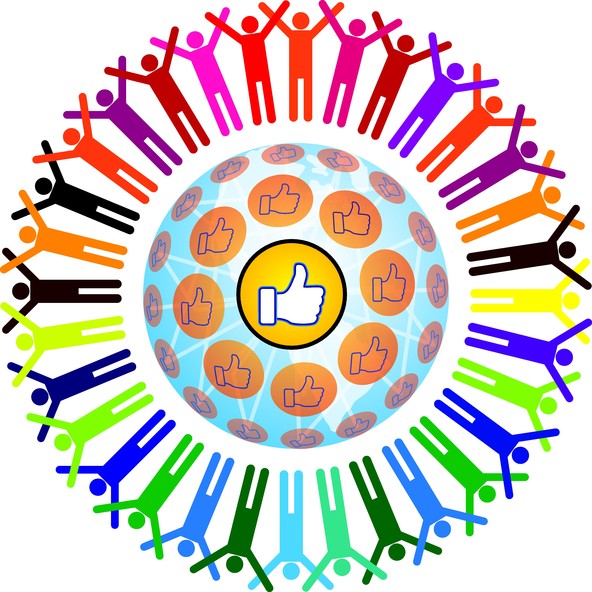 we would all get along and always play nicely when interacting with fan pages.
Here's the problem:  just who decides in the subjective world of 'codes of behavior' what playing nicely means?
Let's face it, social media has created a protocol conundrum for us all.  What's acceptable for one may be totally offensive for another.  Views of decorum run the gamut in an online world that is cross-generational and demographically, geographically and experientially mixed.  While diversity is completely celebrated, it can also put page administrators in the occasional position of having to be the 'manners police.'
There are some very real reasons business pages were developed and why they thrive today (aside from the revenue stream they generate for Facebook).  Both brands and fans have embraced the idea that open dialogue is mutually beneficial and enjoyable.  From the perspective of the business owner, the feedback brings them closer to the very MOST important people they know – their customers.  While it's my experience that 98% of Facebook exchanges are positive and fitting, there is that 2% . . .
To Facebook users, and to the page administrators who find themselves in the situation of having to make a call between appropriate and inappropriate postings, here are some observations I've made over the past few years.
Fans can almost always expect a positive response and get the most from pages when they:
Share about brand experiences – good and bad.  If you've had a negative experience, most brands will jump on the opportunity to listen to you, learn from it, and make you happy. Remember, owners and managers will also welcome your phone call or a personal visit to make things right.
Ask questions. Most pages are monitored often enough to answer you quickly – even during off hours.
Watch pages and use them to your advantage.  Get involved with contests and watch for posts on new product arrivals and sales.
Tell the business if you have an idea for something you'd like to see offered.  Some of the greatest new product offerings come from customers.
Keep it light and positive.
There are some things most administrators will agree reflect universally poor taste:
An individual's use of the Facebook Message feature to spam a business about the latest weight loss miracle product.  Highly unlikely to result in a sale.
The posting of your business ad/link on another's business page wall without permission.  Think putting a political yard sign in someone's lawn without first asking.  It's irritating – and like the sign – will be removed.
Sharing one's devotion to another business on a competitor's wall.  Makes you wonder what type of people frequent that other business.
Inquiries about the cost of a displayed item ought to be handled differently on a page than at a yard sale. "how much?" (with a lower case "h") works better at the latter.
Posts including foul or sexually explicit language will always be deleted.  Duh.
Think of social media as a creative, amusing experience and it will be.  As different as we all are, we can all get along.  And to the page administrators of the world – good luck with those grey areas.
Post on.