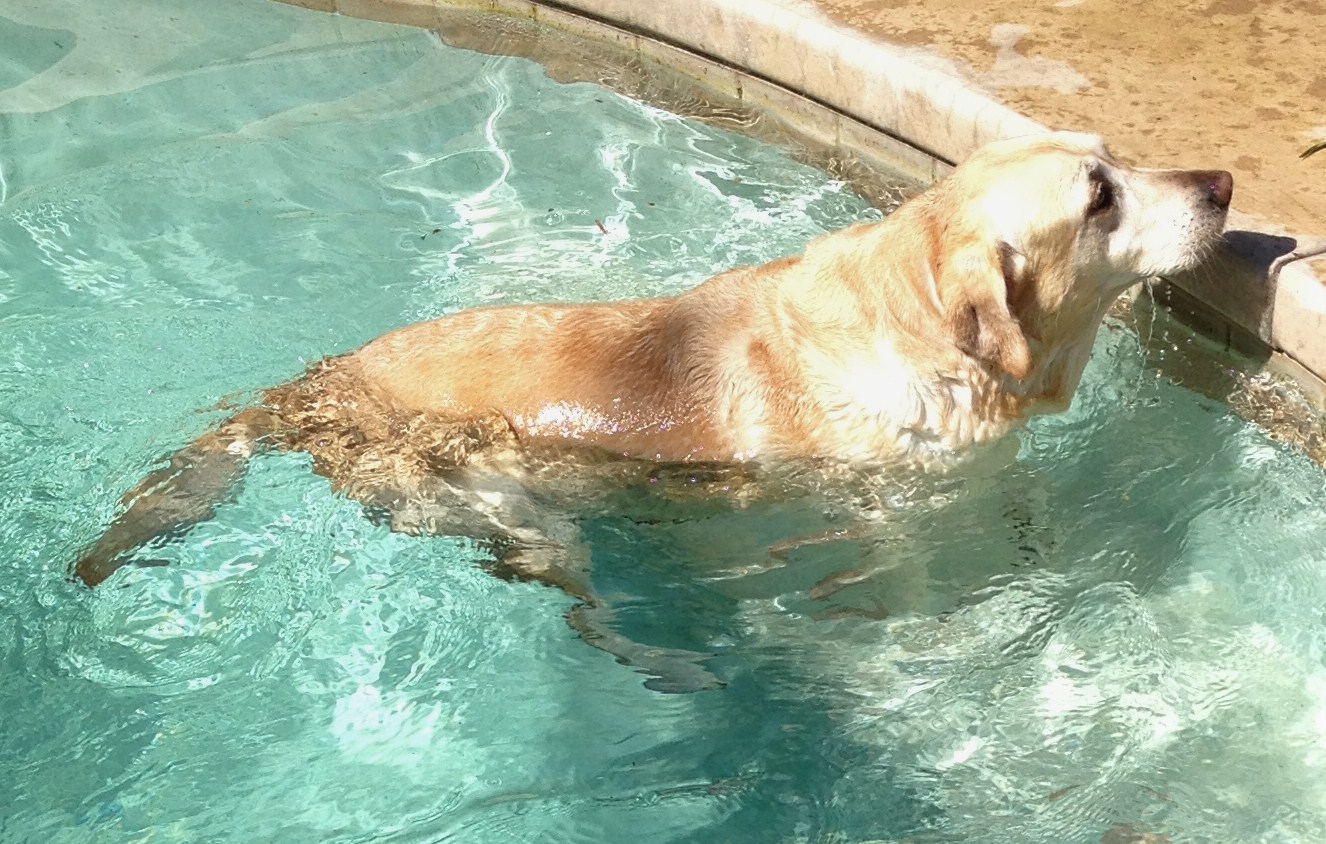 Mia, our water dog and office mascot took a dip today.  It occurred to me as I watched her swim circles in the 40 degree water that maybe, just maybe, all the silly stuff she does isn't so silly after all.  I mean the sun was shining and it was 60 outside.
While I watched her, laughing, it occurred to me that most of what she does offers some pretty good advice for us all, including small business owners, like me:
If your gut tells you to do something, dive in.  Even if the water might be cold.
Be happy and engaging.  Fun attracts fun.
Be persistent.  If one person doesn't want to play ball right now, find one who does.
Greet everyone who comes through your door as though they're the most important person you will see that day.  They'll be back. (If you don't jump on them, Laurie P.)
See the opportunity and positive in everything.  If you have to take insulin shots daily, look forward to the American cheese that comes after. (Mia's diabetic.)
A little ADHD may not be a bad thing.  Helps you move on from the small stuff.
Make time to rest if you're tired.  You'll be ready for round 2.
Your customer (owner) is always right.  Remember that and they'll keep feeding you.
Play daily.  It's good for the soul.
If some days you just want to run away,  remember your way home.
Dogs are way smarter than we give them credit for.